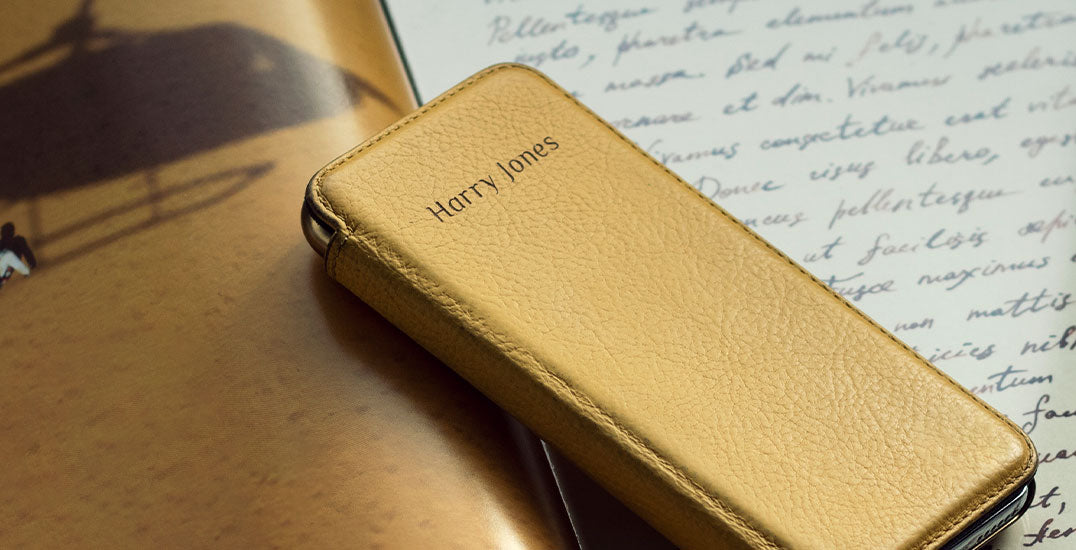 MAKE IT PERSONAL
Once you've chosen to have your accessory personalised our team will check your product, adjust your text and fire up the engraver for action.
LASER ENGRAVING
We can engrave almost any piece of text on to almost any of our cases, whether it's your favourite song lyric, quote, your name, initials, or a message for a certain someone (keep it clean).
Best for…
     ● Most of our cases
     ● Longer pieces of text (messages, lyrics, co-ordinates and quotes)
DEBOSSING
A debossed monogram stamp adds an extra level of luxury to your leather case. Choose up to 8 alphanumeric characters. Perfect for monograms, names and initials.
Best for …
     ● Leather and most faux leather cases
     ● Text up to 8 characters (initials, shorter names, acronyms)